The Trauma Prayer
THERE IS HOPE – healing and freedom can be yours
We have been helping trauma victims mitigate the spiritual and emotional effects of trauma for more than a decade and would love the opportunity to assist you. We offer personal ministry appointments, training and resources for understanding trauma and its impact on individuals and families.
Sign Up for our newsletter
Trauma Prayer video plays
Trauma Prayer Downloads and Listens
Click the audio icon to download a full transcript of the Trauma Prayer. It will deal with tormenting dreams and even initiate the healing process for you.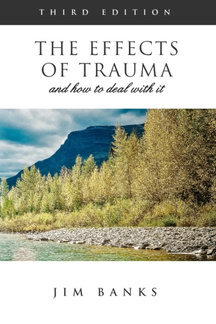 Follow-up to the popular book of the same name. Very helpful if you are working through your own traumatic experience and resulting issues, or are trying to learn how to help others who have suffered trauma in their lives. Covers three new topics not in the original book.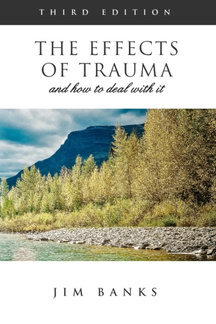 The 3rd Edition of this book describes a prayer tool that I stumbled across in late 2008 by putting pieces of the teachings of three of God's faithful servants together and adding a couple of others steps. The power of it to virtually eliminate many of the symptoms that victims of trauma complain of has proven to be nothing short of miraculous. Over the last 25 years of praying for physical and emotional healing, I have prayed numerous prayers that (at least in my estimation) availed little. But the last 5 or 6,000 folks, or so, that I have ministered this over have experienced relief that has been both instantaneous, and  permanent. I am also happy to report that the recipients have experienced some significant results after having been prayed over in groups of 25 to 250 persons. So learn it and help those whom you love.
Jim Banks, co-founder of House of Healing Ministries, shares a teaching on trauma and the effects of it and how to deal with it in your life. It is powerful and profound. In the last 15 minutes of this video, Jim prays a form of the trauma prayer  (it's different on each occasion) over the audience. This can include the viewer of this video! If you've experienced trauma of any kind (big or small). This has the potential to change your life and set you free. 
Give Healing to Others...
House of Healing Ministries is a 501(c)3 non-profit organization so all donations are tax-deductible.  
Your help allows us to defray the travel expenses to teach, train and minister to all who desire to heal the physical, emotional and spiritual wounds of those in their local communities. 
Please use the link below to give securely online via PayPal or your credit card of choice.